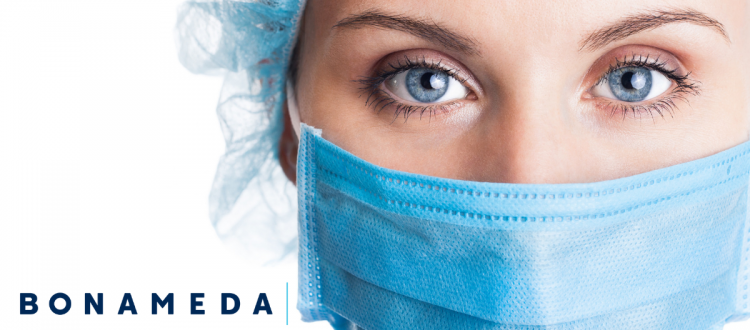 Two medical instruments suppliers "Sophimeda" and "Gameda" have merged
Two supplying medical instruments in Baltic states companies "Sophimeda" and "Gameda" have merged on 27th November.  From now on, companies will act as company "Bonameda".  Combining their efforts, companies expect to strengthen leadership in the field of innovative medical solutions and increase the competitiveness of the company.
Merging of the companies has been prepared since the beginning of 2018; it is planned that at the end of the year they will operate fluently as a single legal entity. "Sophimeda" Director Edmundas Šalna, who remains to lead "Bonameda" coordinates the whole process.
"By combining the values of one company and many years of experience of the other company, we will continue to expand supply of products of the most advanced manufacturers in the world to the largest health care institutions. By working together, we will be able to focus on projects, which allow to provide added value for customers, and we will increase the portfolio of goods and services, which will cover such medical fields as endovascular medicine, interventional cardiology, radiology, orthopedics, arthroscopy and others," states E. Šalna.
According to him, at present the company concentrates on improving the quality of service. "We supply extremely complex, vitally needed equipment and instruments, therefore, not only the smooth sales process but also the clinical support of doctors is important to us. For further improvement of the quality of service and clinical support, we invest heavily in improving of professional qualifications of employees and the tools, which will ensure excellent service," says the Head of "Bonameda".
The merged companies also plan to introduce more innovative medical solutions and offer products, with help of which patients would be treated more qualitatively, the postoperative period would be shortened, the quality of rehabilitation would improve.
"We will achieve the benefits not only for us but also for the society, and we, with strengthened "Bonameda" team, have extremely ambitious plans. We have already proposed solutions, with help of which it is possible to treat even patients with a particularly severe condition, to our customers. For example, recently the first implantation of the abdominal aorta of the highest level was performed in the Baltic States, during this operation the special personal aortic stent graft, made for the patient according to his aortic anatomy, was used, we work hard in the fields of modern solutions for arthroscopy, neuro interventions, and vascular surgery.   I have no doubt that we will bring more innovative medical devices to the market from around the world in the future," says E. Šalna.
The total turnover of "Sophimeda" ir "Gameda" was 4 million euro until the merger of companies, and it is planned to increase it up to 12 percent in 2019.